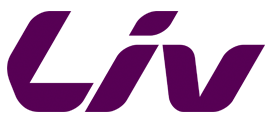 Rove EX
2021
Afin d'être sûr de commander la bonne taille, n'hésitez pas à confirmer celle-ci avec votre Giant Store. Le marquage de sécurité est obligatoire depuis le 1er Janvier 2021 et sera réalisé par votre Giant Store.
MAIN STREET, SIDE STREETS OR FOREST TRAILS. YOUR CHOICES ARE LIMITLESS WITH THE VERSATILE ROVE.
Facteurs Clés de Performance
Comfort
Liv's 3F Design Philosophy and LivRight Sizing, along with the lightweight ALUXX-Grade Aluminum frame, create a flawlessly tuned and comfortable ride for women.
Confidence Inspiring
Flat bars, front suspension, and a low standover height provide generous stability and capable comfort.
Versatile
Perfect for fitness, commuting and exploration needs alike.
Pourquoi nous l'aimons
Rove is ideal choice for entry-level riders looking for a fitness, recreational or commuting bike that can go on dirt or road riding adventures. Using Liv's 3F Design Philosophy, it's constructed with a lightweight ALUXX-Grade Aluminum frame with added standover height for stability and confidence. The Rove features a plush suspension fork, which can be locked out for efficiency riding on smooth pavement or flipped open for off-road excursions. Featuring plenty of frame clearance for knobby tires, a low-rise handlebar and a wide range of gears, this bike is a confident choice for weekend exploration.
Produits conformes aux exigences de sécurité (décret n°95-937). GIANT France se réserve le droit de modifier les spécifications sans préavis.